Journey to the Rooftop of Africa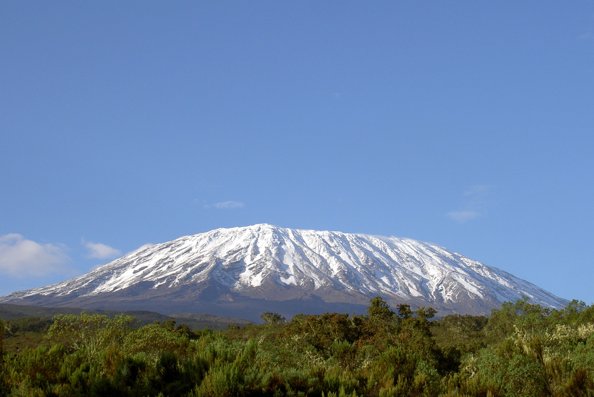 Many of our adventurers seek to take their expeditions and desire for personal growth to even higher levels.  For you, we offer our Kilimanjaro Expedition.  Our Expedition Leader, Jeff Evans and his Mountain Vision team, have brought hundreds of such adventurers to the summit of Africa over the past 10 years.  Common among these travelers has been praise for the service and safety of his trips.
Crowned by eternal snows, the mighty Kilimanjaro (19,340ft) is the highest freestanding mountain in the world and dominates its landscape unlike any other mountain. It is the highest in Africa and therefore one of the '7 Summits', the largest mountain on each continent. Located in Tanzania, this extinct volcano looms over five Eco-systems and large game reserves and is certainly one of the world's most impressive sights. The terrain is nothing short of dramatic as this highly unique path affords climbers excellent exposure to the area's remote and pristine environment. The climb takes us through rapidly changing environments while unveiling stunning views of east Africa's mountains and plains.
Our entrance into the African wild begins as we climb Kilimanjaro via one of the two less traveled routes on the mountain. Both of these routes have been designated as "low use hiking" zone and "camping only" zone. Climbing the Umbwe Route or the Machame Route is of great importance for those wishing to fully experience Africa's vast wilderness. While close to 75% of Kili climbers still attempt the 'Coca Cola route', we feel it is important to experience the lesser traveled trails up the mountain.
Climbing Kilimanjaro is a strenuous undertaking. It has the potential to be the hardest, yet most fulfilling adventure of your lifetime. But remember the old African proverb… "Adversity is your best friend, because it introduces you to yourself."