About Summit of Everest Group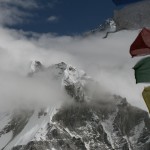 Summit of Everest Group is a private company founded by David Fedler.  Our mission is to provide a team of experienced business and leadership experts to those organizations and individuals seeking to transform their businesses and lives.
What does it mean to transform?  Transformation is change.  Whether you are looking to Do More in your life or your business, you will be making changes.  We have learned life transforming lessons from our sphere of influence, our experiences, our adventures, and our faith. They have collectively shaped the way we think and how we live today. We take nothing for granted and realize that every day is truly a gift. This absolutely requires us to be responsible to those in our families, our communities, and indeed the world.  We deliver meaningful life transformation experiences in the outdoor adventure setting.
Business transformation is primarily encompassed by understanding the Jack Welch quote "When the rate of change on the outside exceeds the rate of change on the inside, the end is near.".  We have been fortunate over the past twenty years to work with many of the world's most respected corporations, help them strategically address change, deliver results, and establish an enviable customer satisfaction rating as a result.  Our business advisory services include executive coaching, business strategy and execution, product development transformation, and brand platform development.
Life transformation is delivered in expeditions through our A Call to Adventure partnership.  Together, we travel into the highest mountains of Colorado, the roof of Africa, and on custom expeditions tailored to specific requirements.  Led by accomplished business veterans and seasoned mountain guides David Fedler, Jeff Evans, and Bruce Jackson, expeditions are designed to focus on life and/or business transformational practices for individuals, executives, and teams.  Every day includes a highly structured regimen with individual and team goal development, outdoor adventures, and professional personal and team building development.
We believe in doing more, exceptional service, and transformative experiences.