About Summit of Everest Group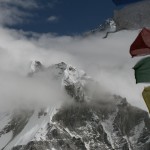 Summit of Everest Group is a private company founded by David Fedler.  Our mission is to provide a team of experienced business and leadership experts to those organizations and individuals seeking to transform their businesses and lives.
What does it mean to transform?  Transformation is change.  Whether you are looking to Do More in your life or your business, you will be making changes.  We have learned life transforming lessons from our sphere of influence, our experiences, our adventures, and our faith. They have collectively shaped the way we think and how we live today. We take nothing for granted and realize that every day is truly a gift. This absolutely requires us to be responsible to those in our families, our communities, and indeed the world.  We deliver meaningful life transformation experiences in the outdoor adventure setting.
https://youtu.be/tOWteuwgO5M?list=PLQ_BXCBc1lpuzhyMDEN_B7WUmcwrUkoak
Business transformation is primarily encompassed by understanding the Jack Welch quote "When the rate of change on the outside exceeds the rate of change on the inside, the end is near.".  We have been fortunate over the past twenty years to work with many of the world's most respected corporations, help them strategically address change, deliver results, and establish an enviable customer satisfaction rating as a result.  Our business advisory services include executive coaching, business strategy and execution, product development transformation, and brand platform development.
Life transformation is delivered in expeditions through our A Call to Adventure partnership.  Together, we travel into the highest mountains of Colorado, the roof of Africa, and on custom expeditions tailored to specific requirements.  Led by accomplished business veterans and seasoned mountain guides David Fedler, Jeff Evans, and Bruce Jackson, expeditions are designed to focus on life and/or business transformational practices for individuals, executives, and teams.  Every day includes a highly structured regimen with individual and team goal development, outdoor adventures, and professional personal and team building development.
We believe in doing more, exceptional service, and transformative experiences.
Partners and Leadership Group
David Fedler
Founder and Partner
ENFJ, adventure oriented, independent, dream big, do more, foundation of Loyalty, Trust, Spirit, Family, and Service, embraces challenges, Ireland, Germany, Italy, Nepal, Asia, part owner of NFL franchise, thinker, mountains, entrepreneur, early morning, late night, racer, philosophy, Red Hot Chili Peppers

More About David…
David has been an executive change agent for many of the world's most admired product development companies, including GE, Boeing, Ford, UTC, Apple, GM, Williams F1, and 3M, for over 20 years. David founded Summit of Everest Group to assist companies and individuals Do More with their ideas and dreams.  He is also a partner in A Call to Adventure, an expedition based leadership development team.  Previously, as a business partner in the international product development consulting firm, Cadpo, for 15 years David was responsible for the company's international business development strategy and was the key driver in the company's product and services strategy. After a successful merger with India's Tata Group, David was responsible for the Tata Technologies' global knowledge management and intellectual property efforts as the Chief Knowledge Officer. David earned his bachelor's degree in Mechanical Engineering from Marquette University and completed advanced education in Private Capital Markets at Pepperdine University.  An avid adventurer, he has participated in international expeditions, mountaineering challenges, and motorsports programs.
Annie Fedler
More About Annie…
Business owner and thought leader for Group company marketing and sales strategies. Annie is responsible for design and delivery of executive client hospitality strategies for Group businesses including A Call to Adventure corporate team building events and Max Fedler Racing motorsports marketing programs. Satisfied clients include Starbucks, Wells Fargo, Plenco, Renewal by Andersen, and many other SMB companies. She also is responsible for business development within large health care organizations for our client's innovative medical devices and products.  Annie is also the Managing Partner for 1000 Fold Yoga LLC, a Summit of Everest Group company focused on providing Iyengar Yoga instruction. Responsible for conceptualizing, actualizing and implementing the company strategy, start up operations including capital budget for studio build out, finance, operations, curriculum development, and instruction. Annie is a graduate of the University of Colorado with a degree in International Business.
Jeff Evans
Father, husband, ENTJ, traveler not a tourist, nurture, seeker, alpine, committed, passionate, dirtbike, trailrunner, reformed dirtbag, teammate, Latin America, leader, southern, Himalaya, collaborator, Spanish, Explorers Club, author, medicine, speaker, story teller, Allman Brothers Band
More About Jeff…
Jeff has spent the past 20 years of his life adventuring around the globe as a climber, explorer, and guide.  His travels have taken him to the summits of 6 of the 7 continental summits… including the highest point on Earth.  Jeff has been the main guide and adventure partner for blind climber Erik Weihenmayer for close to two decades, guiding him on rock faces, adventure races, and mountains around the world including Mt. Everest.  Jeff is the Owner/Operator of Mountain Vision, Inc. and one of the most sought after mountain guides and keynote speakers in the country.  He is a proud member of New York City's prestigious Explorers Club, the published author of MountainVision: Lesson Beyond the Summit, and a practicing Emergency Medicine Physician Assistant.
Dr. Bruce H. Jackson
As a practitioner and student of applied human performance technologies, Dr. Jackson is dedicated to the ongoing development of individuals, teams, and organizations.  Searching for the common denominators of performance, Dr. Jackson has worked with young athletes, inner-city children, and Fortune 500 companies alike—recognizing that the principles of excellence and performance are as valid for the aspiring student as well as the well-established CEO.
Dr. Jackson is a certified member of the United States Professional Tennis Association and Professional Ski Instructors of America. He holds a Master's degree in Counseling Psychology from the Boston University School of Education, a Master's degree in Business Administration from the University of Minnesota Carlson School of Management, a third Master's degree in Organizational Development from The Fielding Graduate University, and a Ph.D. in Human and Organizational Systems from the Fielding Graduate University where his research identifies many of the core components and strategies that people use to search for and replicate their "flow experiences."
Dr. Jackson just completed his role as the Director for The Center for the Advancement of Leadership at Utah Valley State University—a leading organization in the study and practice of youth and adult leadership development. He also directs the C. Charles Jackson Foundation—the focus of which is to promote leadership, character, and life-skills development for students of all ages.  Dr. Jackson also serves as the CEO of The Institute of Applied Human Excellence, a training firm dedicated to helping individuals, teams, and organizations achieve peak performance. His new book: Finding Your Flow: How to Identify Your Flow Assets and Liabilities—the Keys to Peak Performance Every Day—was written to help individuals maximize personal performance.  As writer, speaker, author, consultant, coach, and leadership adventure facilitator, Dr. Jackson's core interests are to help individuals, teams and organizations seek their highest capacities while fulfilling valued missions.
Dr. Jackson and his wife, Marta, with eleven year-old son, Blake, and seven year-old son, Lucas, currently live in Highland, Utah.